The Arts at Ridgeview
Ridgeview has a thriving, multidisciplinary arts program. Here, you may participate in choirs, band, orchestra, the Madrigals performance group, drama, dance, and much more. You will find that many of our students participate in extracurricular arts beginning in in the elementary grades.
Learn more about our creative curriclum
Music (Band, Orchestra, and Choir)
Ridgeview's robust K-12 music program includes vocal performance, orchestra, band, and several ensembles. We encourage students to experience a variety of musical activities from singing, playing instruments, and learning choreography. Performances are held throughout the year to highlight student work.
There is nothing as classical as drama! Students in grades 7-12 have the opportunity to perform in a fall play and spring musical. Students involved in performances act, sing, dance, build, paint and sew. They also learn team work, responsibility, and create lifelong memories.
We seek to understand the inter-connectedness of Art with other disciplines, uncovering parallels between art and history, science, music, literature, economics, philosophy, and culture. We ask, "What is Art?", "What compels artists to create Art?", and "What is the function of Art?" Our students are given the opportunity to explore a broad range of media and methods to develop their visual acuity.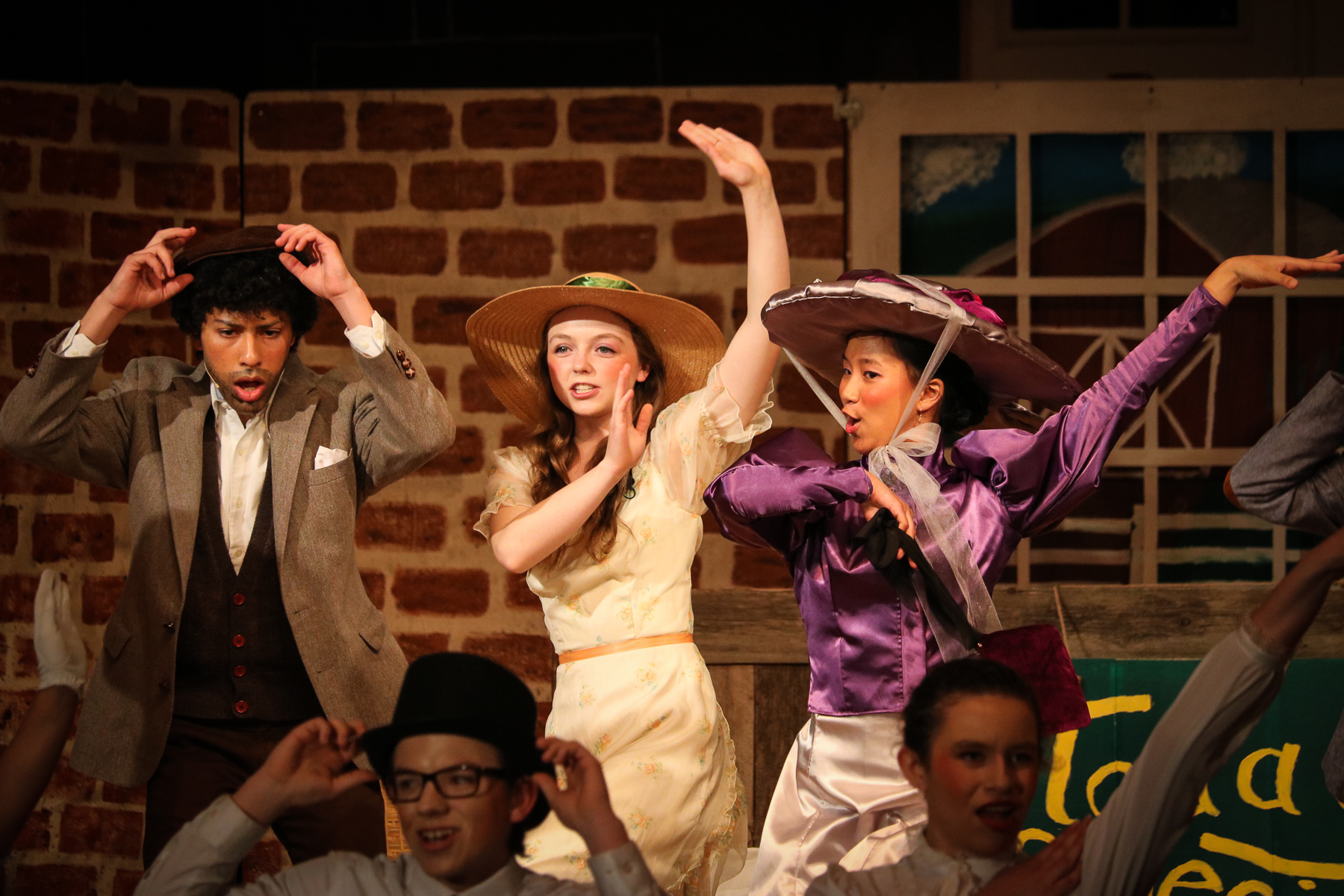 Ridgeview has a unique and outstanding dance program. Many students take dance classes with Mr. Halseide, and social dance is a common sight during events throughout the year.
The Madrigal Choir is a long standing, beloved musical tradition at Ridgeview. Students spend months rehearsing and preparing for the annual Madrigal Dinner and performance held each January. Additionally, our madrigal performers tour locally each to share their sounds with our community.
Canta Lucis, meaning "songs of light," is a children's choir open to grades 3-6 with select 2nd grade students. There is no audition requirement to participate. Canta Lucis performs during RCS events and in the Fort Collins community.